What Is Res­ur­rec­tion? by Joel R. Beeke
32 Pages | $4.99 | Book­let | Series: Basics of the Faith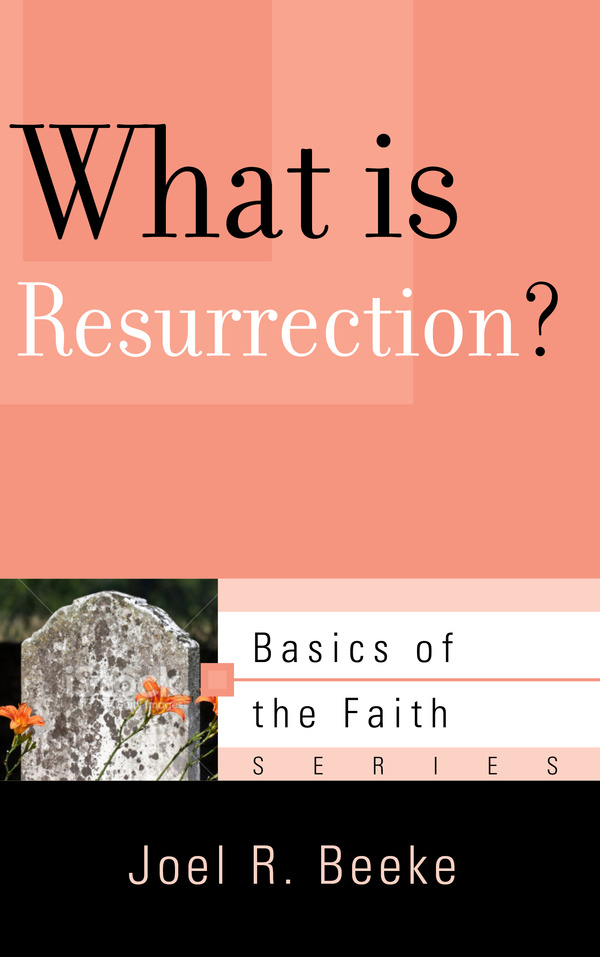 Sum­mary: Do you long for heaven? Bib­li­cal Chris­tian­ity is not fueled by a vague belief in the after­life. Just as Christ rose from the dead, all who are united to him in faith will be raised bod­ily to enjoy eter­nal reward. But what does this mean? How will the dead be raised? When will this take place? Joel Beeke unpacks these ques­tions to reveal the multi-faceted hope of our final res­ur­rec­tion, a hope that trans­forms the way we live and allows us to face death with con­fi­dence. See afresh the sig­nif­i­cance of Christ's ris­ing from the dead, and renew your joy in his coming.
About the Series: 
Basics of the Faith book­lets intro­duce read­ers to basic Reformed doc­trine and prac­tice. On issues of church gov­ern­ment and prac­tice they reflect that framework—otherwise they are suit­able for all church situations.
About the Author:
JOEL R. BEEKE is pres­i­dent and pro­fes­sor of sys­tem­atic the­ol­ogy and homilet­ics at Puri­tan Reformed The­o­log­i­cal Seminary.
What Others Are Saying About This Booklet:
"A ter­rific resource for the church. Bib­li­cally clear, the­o­log­i­cally pen­e­trat­ing, and apolo­get­i­cally sharp, this book­let will ben­e­fit pas­tors and laypeo­ple alike. Armed with Beeke's trade­mark pas­toral insight, What Is Res­ur­rec­tion? is sure to bring spir­i­tual bless­ing to those who enjoy this engag­ing read." - Richard D. Phillips, Senior Min­is­ter, Sec­ond Pres­by­ter­ian Church, Greenville, South Carolina
_________________________________________________________________________________
Our mis­sion is to serve Christ and his church by pro­duc­ing clear, engag­ing, fresh, and insight­ful appli­ca­tions of Reformed theology.
_________________________________________________________________________________