God's Bat­tle by Sally Michael
128 pages | $16.99 | Paper­back | Fully Illus­trated | Series: Mak­ing Him Known
Sum­mary: Par­ents work hard to pro­tect their chil­dren from dan­ger. But are we help­ing to guard them in the spir­i­tual bat­tle that already rages around them?
Whether he con­sciously takes sides or not, every per­son is in the mid­dle of spir­i­tual war­fare. None of us can choose to sit on the sidelines—and even our chil­dren are not exempt! So rather than try­ing to shield them from the very real war around them, why not equip them, as early as pos­si­ble, to take an active role and fight back?
Sally Michael pro­vides the frame­work for par­ents to train their chil­dren in the fight of faith. In this full-color, illus­trated "bat­tle plan," she uses the gospel mes­sage to intro­duce chil­dren to the state of their hearts, then awak­ens them to the many bat­tle­grounds that sur­round us—both from our own sin­ful hearts and from the enemy's attacks. She then encour­ages chil­dren to be fight­ers, giv­ing them a bib­li­cal bat­tle strat­egy to depend on God, resist the enemy, and stand strong!
About the Author:
Sally Michael is the co-founder and pub­lish­ing con­sul­tant of Chil­dren Desir­ing God, and she devel­oped their widely used Sun­day school cur­ricu­lum for young peo­ple. She is also an author and a speaker, and she served as Min­is­ter for Chil­dren at Beth­le­hem Bap­tist Church in Min­neapo­lis, Min­nesota, for six­teen years.
Other Books in This Series: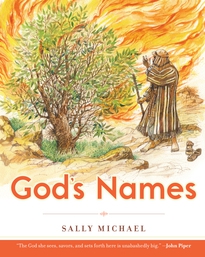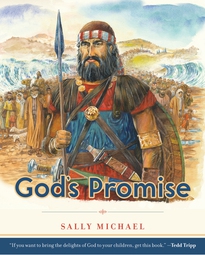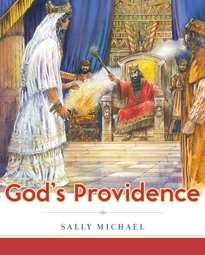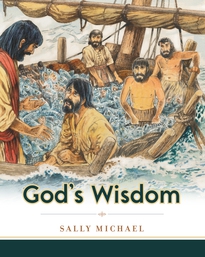 120 Pages

Sum­mary: This is a full-color guide for par­ents to teach their early ele­men­tary chil­dren about God's char­ac­ter, revealed in 24 names. Each chap­ter ends with a per­sonal appli­ca­tion and activities.
128 Pages

Sum­mary: You have prob­a­bly seen your children's eyes light up at receiv­ing a present. How excited would they be to get a present directly from God? God already has a present to offer your chil­dren. And you can be the one who helps them dis­cover it!
128 Pages

Sum­mary: In this full-color guide to how God's prov­i­dence works in the world, par­ents can stim­u­late a lively dis­cus­sion with early ele­men­tary chil­dren about rest­ing in God's sov­er­eign care. Each chap­ter includes per­sonal appli­ca­tion and activities.
128 Pages

Sum­mary: Sally Michael helps par­ents and chil­dren dis­cover the joys of wis­dom and dis­cern the destruc­tion of fool­ish­ness in this full-color, illus­trated book that includes appli­ca­tion ques­tions and activ­ity suggestions.
_________________________________________________________________________________
Our mis­sion is to serve Christ and his church by pro­duc­ing clear, engag­ing, fresh, and insight­ful appli­ca­tions of Reformed theology.
_________________________________________________________________________________