1. For the World: Essays in Honor of Richard L. Pratt Jr.
edited by Justin S. Hol­comb and Glenn Lucke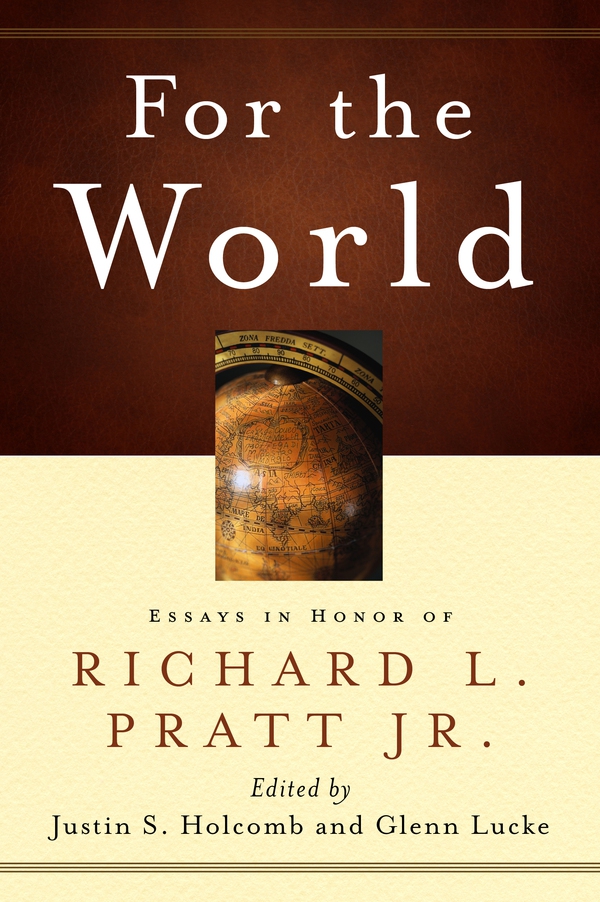 Price: $17.99

Page Count: 240

Paper­back
Sum­mary: This vol­ume in honor of Richard L. Pratt Jr. broadly cov­ers his life­long themes of bib­li­cal stud­ies, the­o­log­i­cal stud­ies, hermeneu­tics, the king­dom of God, min­istry train­ing, mis­sions, evan­ge­lism, and bib­li­cal edu­ca­tion for the world.
ESSAYS BY:
Michael Briggs  •  Stephen W. Brown  •  David M. Cor­rea  •  William Edgar  •  John M. Frame  •  Justin S. Hol­comb  •  Reg­gie M. Kidd  •  Jongho Kim  •  Glenn Lucke  •  Gre­gory R. Perry  •  Scott Redd  •  Mon­ica Taffinder  •  Simon Vib­ert  •  Bruce K. Waltke
2. Grace Works!: (And Ways We Think It Doesn't)
Price: $12.99

Page Count: 304

Paper­back
Sum­mary: When the church down­plays the gospel, it breeds its own assas­sins: moral­ists who yawn at the notion of free grace in Christ alone and rebels who can't get out of phar­i­saical churches fast enough. Sound­ing the alarm, Dou­glas Bond cel­e­brates the amaz­ing, effec­tive power of grace while show­ing us how to iden­tify destruc­tive "law-creep" in our churches and lives.
3. Judges & Ruth: There Is a Redeemer
by Sarah Ivill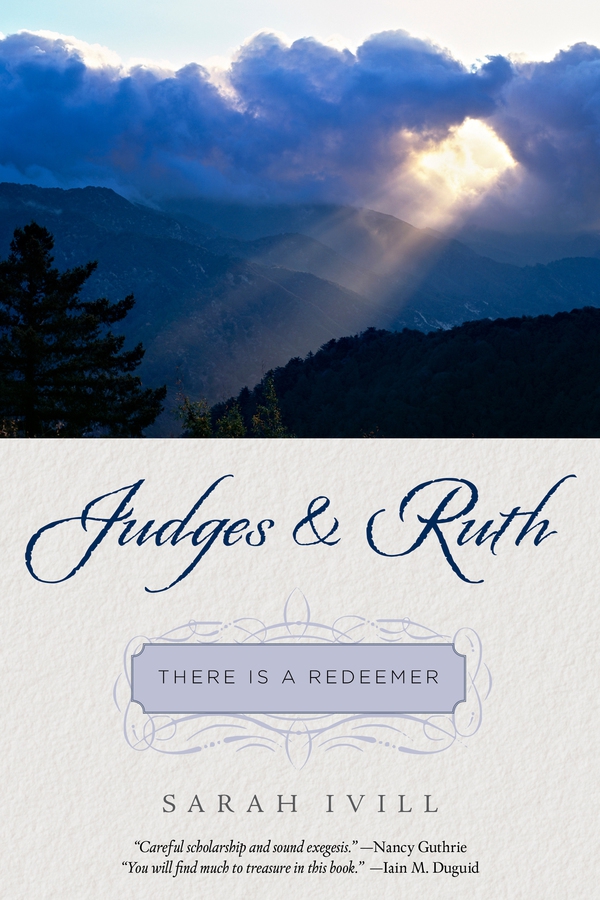 Price: $12.99

Page Count: 336

Paper­back
Sum­mary: In its tales of gore, rebel­lion, sex­ual escapades, and fleet­ing vic­tory, Judges is one of the books of the Bible in which we most see our need for a Sav­ior and in which God's grace shines most brightly. Mean­while, the book of Ruth beau­ti­fully reminds us that God has not for­got­ten his promises to Abra­ham. His plan of redemp­tion is dis­played in this book through the lives of hurt­ing women who cling to his covenan­tal lovingkindness.
4. From Age to Age: The Unfold­ing of Bib­li­cal Eschatology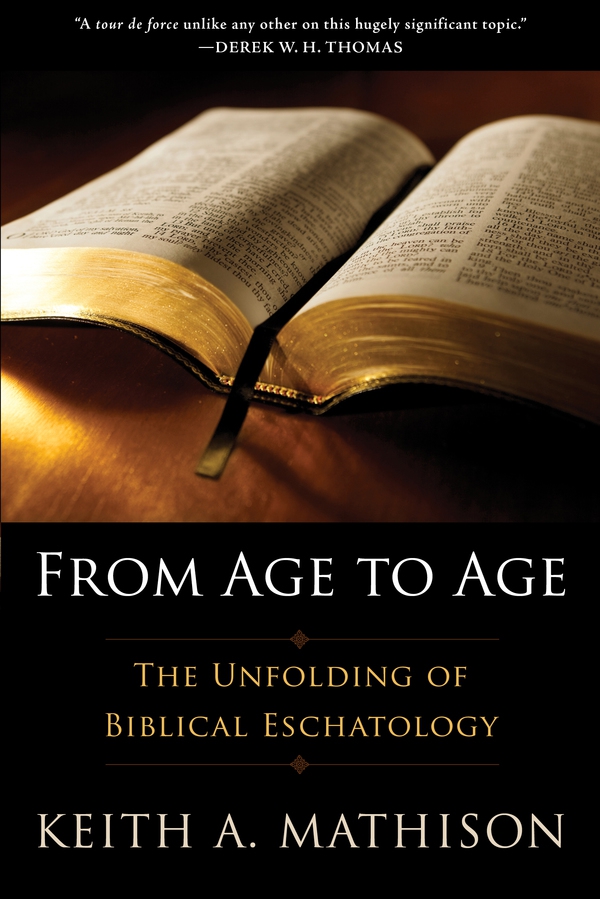 Price: $29.99

Page Count: 832

Now a paper­back book - price decreased by 25% from $39.99 down to $29.99.
Sum­mary: Read­ers will only under­stand a book's final chap­ter if they have under­stood all that came before it. Like­wise, "in order to under­stand bib­li­cal escha­tol­ogy," writes Keith Math­i­son, "we must under­stand the entire Bible."
From Age to Age looks not only at the ful­fill­ment of God's pur­poses at the end of his­tory, but also at the stages along the way. The mil­len­nium and sec­ond com­ing of Christ are escha­to­log­i­cally important—but Christ's first com­ing was the begin­ning of the end. Deftly work­ing through each book of the Bible, Math­i­son traces God's prepa­ra­tions through­out redemp­tive his­tory, which have laid every­thing in place for the last day.
_________________________________________________________________________________
Our mis­sion is to serve Christ and his church by pro­duc­ing clear, engag­ing, fresh, and insight­ful appli­ca­tions of Reformed theology.
_________________________________________________________________________________