Since tomor­row is Good Fri­day and P&R will not be open, I am post­ing this week's author inter­view, today. This week we get to learn a lit­tle more about David G. Peter­son, author of Encoun­ter­ing God Together.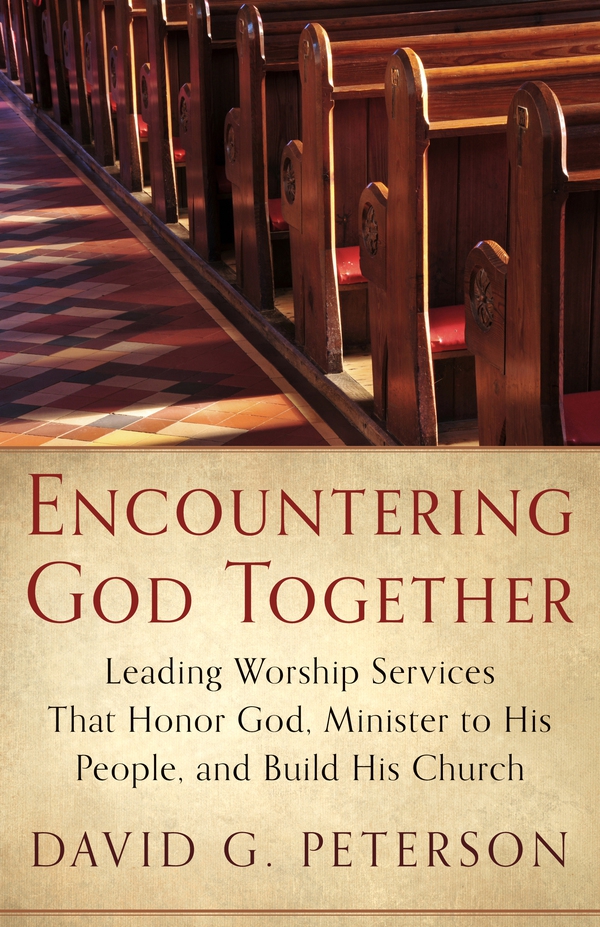 Ques­tion #1 — Tell us a lit­tle bit about yourself.
I am an Aus­tralian pas­tor and the­olo­gian, who has spent most of his life train­ing oth­ers for min­istry, first at Moore Col­lege in Syd­ney and then at Oak Hill Col­lege in Lon­don. I am now an emer­i­tus fac­ulty mem­ber at Moore Col­lege, teach­ing a cou­ple of hours each week. I am also engaged in run­ning a preach­ing course and in writ­ing books. I have been mar­ried for over 40 years and have three adult sons and four grandchildren.
Ques­tion #2 - What inspired you to write Encoun­ter­ing God Together?
I have always been inter­ested in explor­ing bib­li­cal teach­ing about wor­ship and think­ing about the most help­ful ways to pre­pare and lead church ser­vices. I wrote a bib­li­cal the­ol­ogy of wor­ship called Engag­ing with God, which was pub­lished in 1992 and has been much used in sem­i­nar­ies for courses on the sub­ject. Many peo­ple have urged me to apply this teach­ing more specif­i­cally to con­gre­ga­tional gath­er­ings and to write at a more pop­u­lar level on wor­ship. So my lat­est book is the result and I hope it meets the need that has been expressed.
Ques­tion #3 — What book(s) are you read­ing now?
Recently, I was asked to write a com­men­tary on Paul's Let­ter to the Romans and so this is occu­py­ing most of my spare time. I enjoy read­ing com­men­taries that oth­ers have writ­ten, but also books on some of the key issues in Romans such as jus­ti­fi­ca­tion by faith. Most of all, I enjoy read­ing Romans in the Greek text, pour­ing over the words and try­ing to eval­u­ate exactly what Paul has written.
Ques­tion #4 — What advice would you give to aspir­ing writers?
Start in a small way by writ­ing arti­cles or short pieces on your area of inter­est. Be sure about your tar­get audi­ence and write with them in mind. If pos­si­ble, try to teach what you are writ­ing to a group rep­re­sen­ta­tive of your tar­get audi­ence, to get feed­back and dis­cover how well you are com­mu­ni­cat­ing. Show what you have writ­ten to experts you trust and invite com­ments and crit­i­cism. Don't be hurt if the crit­i­cisms mean chang­ing what you have writ­ten quite radically!
=======================================================================
If you would like to learn more about David Peterson,
visit his web­site: davidgpeterson.com.
=======================================================================