This week's author inter­view is with Richard Phillips, author of the fol­low­ing 19 P&R titles.
Reformed Expos­i­tory Com­men­taries (he is also one of the two series editors):
Basics of the Faith Book­lets:
Other Books: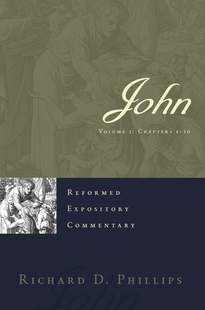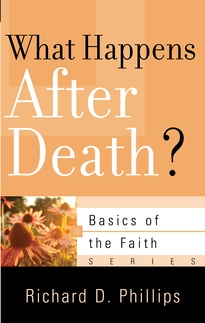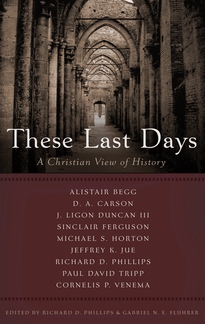 Ques­tion #1 — Tell us a lit­tle bit about your­self: where you're from, fam­ily, job, per­sonal inter­ests, unique hob­bies, what do you do in your spare time, etc.
I was raised in an Army fam­ily, so I moved all through my child­hood. We were what I would call patri­otic Protes­tants. My fam­ily was not Chris­t­ian in a spir­i­tu­ally alive sense, but we attended church reg­u­larly and empha­sized moral­ity, patri­o­tism, and duty. This made for a won­der­ful child­hood in many ways. Ours was a very close-knit fam­ily that enjoyed work­ing and play­ing together. My father was a tank colonel, so there were always things going on that are very inter­est­ing to a boy. Due to the Viet­nam War, in which my father served for two years, there was also a sense of impend­ing tragedy in the air. Many of my child­hood friends' fathers died and we attended an awful lot of funer­als. So the patri­o­tism, duty, and honor fac­tors were very high in my upbring­ing. But there was a huge amount of love, fun, and excitement.
I met my wife 22 years ago at church. We have five chil­dren, which makes us a pretty active fam­ily. We home-school and our kids are quite active in church, sports, and music (to name the main activ­i­ties). This year our old­est is a senior in high school, so it is pretty excit­ing work­ing through the pre-college process with her. Our two boys (16 and 14) are play­ing on a home-school var­sity foot­ball team (isn't South Car­olina great!) and that is excit­ing to me, since I played foot­ball as well. We are blessed to serve a church with a strong and lov­ing com­mu­nity, so our kids are highly immersed in a Chris­t­ian social cir­cle in which my wife and I are pretty involved as well. It's a lot of fun and we are grate­ful to God.
I was an Army offi­cer until age 35, so I came into min­istry later than most. I was con­verted at age 30 at Tenth Pres­by­ter­ian Church in Philadel­phia and by God's prov­i­dence I began preach­ing there reg­u­larly at age 39. For the last 15 years, I have been preach­ing God's Word vir­tu­ally every week, usu­ally morn­ing and evening. It was a priv­i­lege to serve as evening preacher at Tenth and then senior min­is­ter at First Pres­by­ter­ian Church in Coral Springs, FL. But we found our home in Greenville, SC, where I am senior min­is­ter at Sec­ond Pres­by­ter­ian Church. I am involved in a num­ber of dif­fer­ent Reformed orga­ni­za­tions, includ­ing the Alliance of Con­fess­ing Evan­gel­i­cals, the Gospel Coali­tion, West­min­ster The­o­log­i­cal Sem­i­nary, and the Gospel Ref­or­ma­tion Network.
All this keeps me pretty busy!  Any­thing along the lines of hob­bies mainly involves things with my chil­dren. We fol­low our sports teams pretty avidly (Uni­ver­sity of Michi­gan and the Boston Red Sox, mainly). And I am a writer – so I have no spare time for any­thing else!
Ques­tion #2 — Which writ­ers inspire you?
My writ­ing mainly involves the expo­si­tion of Scrip­ture, so my inspi­ra­tion in writ­ing runs in that direc­tion. I am inspired by faith­ful ser­vants of the Word who have writ­ten a large amount of mate­r­ial on a wide range of top­ics and texts, han­dling them all with faith­ful­ness, skill, insight, clar­ity, and econ­omy of style. My first inspi­ra­tion in this regard was James Mont­gomery Boice, who I had the priv­i­lege of know­ing inti­mately and with whom I shared many dis­cus­sions about min­istry, the­ol­ogy, and writ­ing. When I think of other inspi­ra­tions, I would include Mar­tyn Lloyd-Jones for his insight and power, John Mur­ray for his clar­ity and depth, and my close friend Phil Ryken for his reg­u­lar, con­sis­tent excel­lence. These are the virtues to which I aspire: faith­ful­ness, insight, clar­ity, and con­sis­tent excellence.
I would add a word to aspir­ing writ­ers that they need to read vora­ciously. As a preacher and writer, I not only read dozens of com­men­taries weekly, but I also read the­o­log­i­cal books, church his­tory, and pub­lished ser­mons (my favorite) for per­sonal edi­fi­ca­tion and spir­i­tual fuel.
Ques­tion #3 — Did you always enjoy writing?
Yes. In high school and col­lege I enjoyed writ­ing papers. As a young Army offi­cer, I pub­lished arti­cles on tac­tics and lead­er­ship in mil­i­tary jour­nals. I think I have always felt a cre­ative out­let in writ­ing and have wanted to exer­cise that. It still thrills me to write, and espe­cially to serve Christ's Church in this way. After thirty books in print, I still greet each new arrival with an aston­ished joy that I have the priv­i­lege to write books and with a fer­vent desire that peo­ple would be gen­uinely helped by them. Writ­ing is such hard work and takes so much time, that I do think you need to find a joy sim­ply in the process of writ­ing and editing.
Ques­tion #4 — Do you have a favorite book that you have written?
My com­men­taries are par­tic­u­larly pre­cious to me, as is the entire Reformed Expos­i­tory Com­men­tary series that I co-edit. I think my Hebrews com­men­tary will always be dear to my heart, because it was the first full-length com­men­tary I wrote and I ded­i­cated it to Jim Boice as a way of express­ing my desire to carry on his work. Also my Zechariah com­men­tary, because I was aware that it would be a par­tic­u­larly valu­able con­tri­bu­tion to the lit­er­a­ture. I am always excited about my most recent book, in this case my 2-volume com­men­tary on the Gospel of John (ten years of my life went into that one). I am also really excited about the Rev­e­la­tion com­men­tary that, Lord will­ing, I will pub­lish in 2 or 3 years.
Ques­tion #5 — How do you deal with writer's block?
I don't know that I expe­ri­ence writer's block, per se. But there are plenty of times when I do not see the way for­ward – the right tran­si­tion to the next topic, the proper orga­ni­za­tion of the mate­r­ial, a really excel­lent con­clu­sion, etc. What I do is set the work aside, know­ing it will be on my mind. I then may go for a drive, take a shower, or do some chores. I pray for God to give me insight so that I may serve him. Over and over, I find that God answers this prayer. Usu­ally, it is while the sub­ject is not at the fore­front of my mind – but not absent either – that an insight will come that enables me to move for­ward. Some­times, as well, the solu­tion presents itself while I am deal­ing with a dif­fer­ent min­istry issue – pas­toral coun­sel­ing or a com­mit­tee meet­ing – and that sit­u­a­tion pro­vides a con­text that helps me to orga­nize my problem.
Ques­tion #6 — Favorite sport to watch? Why? Favorite sport's team?
Col­lege foot­ball. Raw pas­sion and unbri­dled enthu­si­asm. Loy­alty to fam­ily and alma mater. I grad­u­ated from the Uni­ver­sity of Michi­gan and I am (together with my sons) a fanat­i­cal fol­lower of Michi­gan foot­ball and basketball.
Ques­tion #7 — Favorite ani­mal? Why?
The dog. Loy­alty, love, faith­ful­ness, devo­tion, play­ful­ness and fun. The exact oppo­site of cats!
Ques­tion #8 — Lord of the Rings or The Chron­i­cles of Nar­nia? Why?
Lord of the Rings, by far. I enjoy Nar­nia, but it is much more pedan­tic – Lewis, as Tolkien com­plained, con­trolled the nar­ra­tive to force a point on you. (This is not to deny the bril­liance and beauty of Nar­nia!) Lord of the Rings is true lit­er­a­ture, as a Chris­t­ian world­view expresses itself in myth­i­cal form. I lis­ten to the Lord of the Rings on audio once a year.
My favorite scene in Lord of the Rings? The coro­na­tion of Aragorn. As beau­ti­ful an artis­tic depic­tion of the exal­ta­tion of Christ as I have ever read: "Ancient of days he seemed and yet in the flower of man­hood; and wis­dom sat upon his brow, and strength and heal­ing were in his hands, and a light was about him. And then Faramir cried: 'Behold the King!"" That is won­der­ful beyond telling.
Ques­tion #9 — What famous per­son (liv­ing or dead) would you like to meet and why?
My heart is par­tic­u­larly drawn to Bible fig­ures. After our Lord, I really look for­ward to meet­ing Samuel, Jonathan, Jehoshaphat, Paul, and the writer of Hebrews (I'd like to know who he is). Notice how I put this – not that I would like to meet them but that I am going to meet them!
As for Chris­tians in heaven, I look for­ward to these: Tyn­dale, Luther, Calvin, Lady Jane Grey, Lloyd-Jones, Spur­geon, B.M. Palmer, Robert E. Lee, Stonewall Jack­son, George Wash­ing­ton, and Robert the Bruce.
Non-Christians I would enjoy meet­ing (here my mil­i­tary back­ground comes out): Napoleon, Nel­son, von Manstein, Belis­ar­ius, Pom­pey the Great, Leonidas, Ben Franklin, and David Ortiz.
_____________________________________________________________________________________
Inter­ested in learn­ing more about Richard Phillips?
_____________________________________________________________________________________