by Neil Mar­tin
320 Pages | $16.99 | Paper­back | Pub­lished: 2008
To read the table of con­tents, click

HERE

.
To read a sam­ple chap­ter, click

HERE

.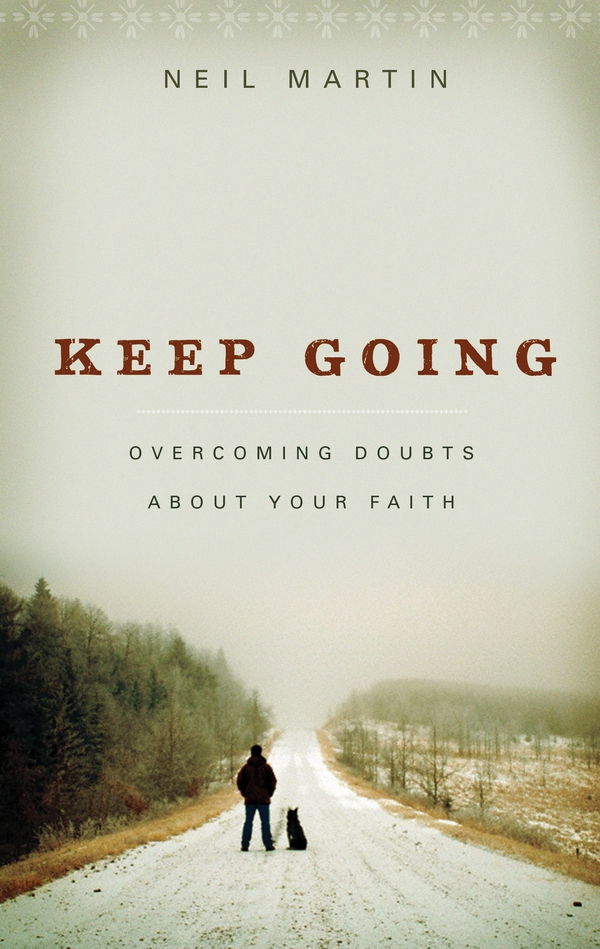 Sum­mary: Keep Going offers prac­ti­cal help to Chris­tians strug­gling with their beliefs. It deals frankly, thor­oughly, sym­pa­thet­i­cally, and bib­li­cally with ques­tions about assur­ance, judg­ment, bib­li­cal authen­tic­ity, and the exis­tence of God. It does so by devel­op­ing and apply­ing a sim­ple, mem­o­rable, six-part frame­work for under­stand­ing intel­lec­tual strug­gles in the Chris­t­ian life.
What Others Say About This Book:
"In the book Keep Going, Neil Mar­tin dis­plays a keen under­stand­ing of the dif­fi­cul­ties peo­ple find in the Chris­t­ian faith. He addresses these issues clearly, log­i­cally, and pas­torally. I pray that God will enable it to reach a large audi­ence." - John Frame, J. D. Trim­ble Chair of Sys­tem­atic The­ol­ogy and Phi­los­o­phy, Reformed The­o­log­i­cal Seminary
"Neil Mar­tin brings a dis­ci­plined mind and a well-traveled heart to focus on the strug­gles endemic to authen­tic, grow­ing faith. Keep Going is cap­ti­vat­ing, com­pelling, con­vinc­ing — and lib­er­at­ing! I wish that this impor­tant book could be in the hands of every earnest young Chris­t­ian." - R. Kent Hughes, senior pas­tor emer­i­tus, Col­lege Church, Wheaton, IL
_________________________________________________________________________________
Our mis­sion is to serve Christ and his church by pro­duc­ing clear, engag­ing, fresh, and insight­ful appli­ca­tions of Reformed theology.
_________________________________________________________________________________